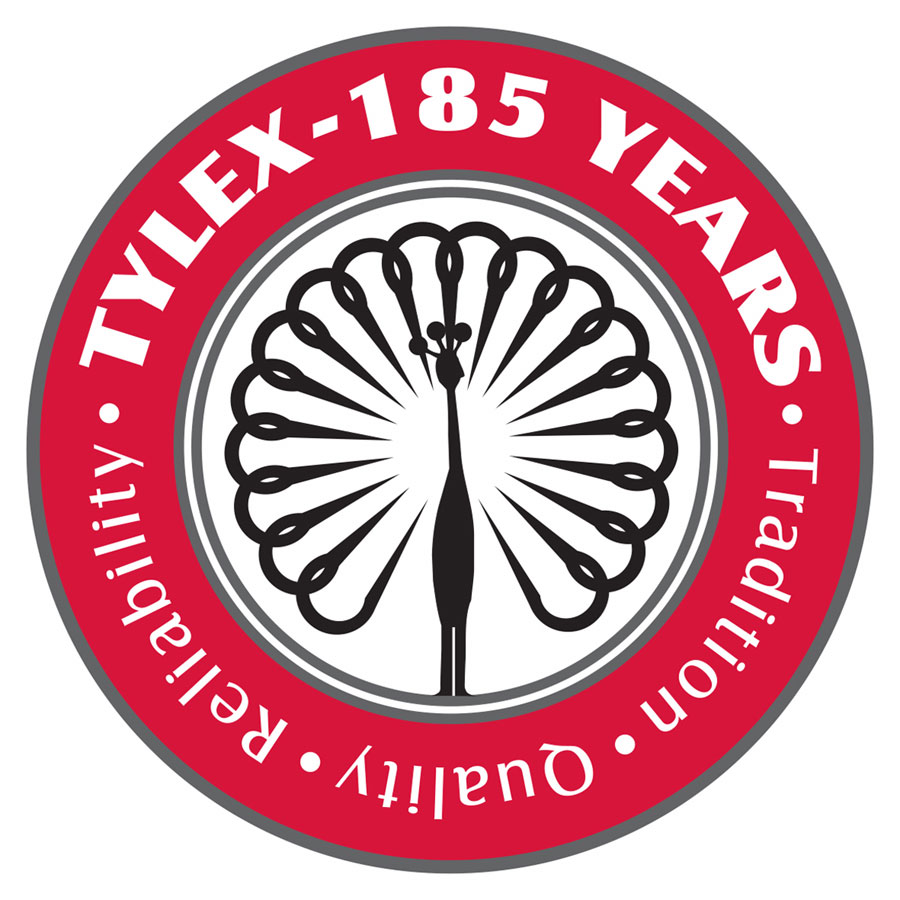 Tylex Letovice, joint-stock company, is a traditional Czech textile manufacturer. The beginnings of the company date back to 1832, when production of bobbinet tulles was commenced on machines secretly brought in from England. The production assortment has undergone numerous changes over the years – the production of cotton curtains and lace was added to tulles. Weaving machines were gradually replaced by more efficient knitting machines – at first with mechanical and then later on electronic control. Materials noted a gradual shift from cotton to polyester and polyamide.
At present, the production assortment includes the following items:
textile applications for interiors: knitted patterned curtains, tablecloths and drapes, sold by the metre, partially ready-made and ready-made clothing form
knitted rigid and elastic lace and lace ribbons, plain elastic knitted fabrics
technical textile: technical nets and 3D knitted spacer fabrics
services: finishing
Knitted patterned curtains, tablecloths, full-width lace, lace ribbons and knitted nets are traditional products of Tylex. In recent years, the production of 3D knitted spacer fabrics has been implemented with the support of EU grants. Thanks to their three-dimensional structure, 3D knitted spacer fabrics acquire properties that rank them among highly functional textiles. Spacer fabrics have a wide range of industrial applications in the furniture, clothing, footwear and automotive industries as well as in healthcare.
In terms of investment, we have not forgotten about the strategically important finishing facilities. When expanding the machinery fleet, new dyeing apparatuses were also purchased, which enable more than just the processing of traditional warp knitted fabrics. Apart from the finalization of our own products, the company has not forgotten about the possibility to use expert know-how and increased capacities for services rendered to local and foreign textile manufacturers.
In the production process, the company uses only high quality basic materials, dyes and chemicals of European manufacturers. Emphasis is placed on compliance with health and environmental standards.
Tylex also holds the certificate confirming the requirements of ČSN EN ISO 9001:2009 standard are met.
As for trade, the most important market for Tylex is the local market and then European markets. Apart from traditional customer territories, our business partners are also found in Africa and South America.
In terms of textile applications for interiors, the offer of our own knitted fabrics and products is expanded by the offer of high quality woven commercial goods, which Tylex does not manufacture (voiles, organza, decorative textiles), from Austria, Italy and Turkey.
Tylex customers are served by the sales department. Sales service in the local market is additionally supported by regional dealers, who visit customers throughout the Czech Republic.
Local end customers can also purchase Tylex products at the company store – located within the premises of the production plant in Letovice on Brněnská Street or at the TylexShop at www.tylex.cz. For business entities, a section for wholesalers is available on the website.
Tylex is faced with large competition in the market and offers of cheaper imports and quite often poor quality goods.
In the competitive battle, Tylex bets on tradition, high quality and above all, reliability in fulfilling requirements, wishes and expectations of its customers.
Our company's trademark is registered under the number 326421 Tylex – quality of a Czech manufacturer